Posts Tagged 'hyper pigmentation'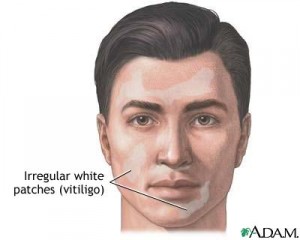 There are a few treatments or remedies for hyper pigmentation problems. However, before finding the remedies for hyper pigmentation, dermatologist often need to identify the skin pigmentation condition by using a series of visual examination and tests. At certain cases, biopsies are used to rule out cancerous growth. The general rule of thumb on the remedies for hyper pigmentation is to avoid excessive sun exposure and to use sun screen all the time....

Skin pigmentation can be divided into a few types. Over here, we will introduce and discuss the types of skin pigmentation and what causes it generally. Usually, skin pigmentation cannot be controlled as different types of skin may require different sort of treatment to be used. However, we can try to prevent skin pigmentation by using sunscreen, removing dead skin cells through exfoliation and taking multivitamins.