While Vaseline is known to moisturize your skin due to its petroleum properties in the product, removing pimple scars using Vaseline can hardly work as there is no known proven fact on this theory. If you are keen to remove your pimple scares, you can always opt for more surgical methods. Meanwhile, there are still a few number of methods that you can opt for to try at home. Rule of thumb, always remember that it is not possible to remove the scars completely and lightening the pimple scars is the best method to make the scare almost invisible to the yes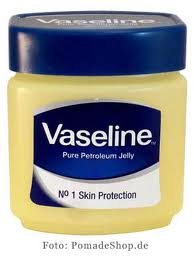 One of the most popular home remedies to lighten pimple scares is by using lemon juice. Clean the affected area with water then soak the cotton ball with lemon juice and dab on the scar. Leave it on for about 10 minutes then rinse.
Another method is by mixing one teaspoon of baking soda with a few teaspoons of water then apply onto the scare. Wash after 2-3 minutes. Then massage olive oil onto face to restore the suppleness
Another popular remedy for lightening pimple scares is by mixing zero fat sour cream with yogurt, lemon juice and grounded oatmeal. Apply all over face and use it like a mask. Leave on for 15-20 minutes then rinse with water.
Alternatively, you can also try using Vitamin E oil to lighten pimple scars if you find the above methods too troublesome for your choice.