Many of us often heard the term comedogenic but most are still puzzled by what is the meaning of comedogenic and can only understand to avoid these ingredients. Comedo is actually a technical term for an acne made up dead skin cells and oil. Therefore, non-comedogenic simply means does not tend to clog pores.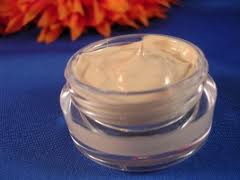 With these terms on hand, it is often that most people with acne problems tend to look for non-comedogenic skin care products. But are the products that are non-comedogenic really helps? Most of the time, it can only serve you as a guideline of being careful in choosing the type of skin care products for yourself as most skin care manufacturers are not required to pass any test in order to claim that their products are non-comedogenic. This simply means that the manufacturers can use this term without actually having tested the final formula for the chances of clogging pores.
In fact, lots of skin care, make up and hair care products contain acne causing ingredients even if they are labeled non-comedogenic. A simple example would be Retin-A creams which usually contains highly comedogenic ingredient called Isopropyl myristate and yet dermatologists still prescribe them to people with acne prone skin.
So what we do for ourselves? Make sure that you know the ingredients to avoid each time you try a new skin care product. By comparing the list of ingredients you are suppose to avoid with the label, you can be assured that it will save you the frustration of wrong trials and errors. Here are the list of products that you should avoid
• cetylated Lanolin
• Butyl Stearate
• Cocoa Butter
• Coconut Oil
• D&C Red Colors
• Isopropyl Myristate *this is commonly used in makeup and VERY comedogenic*
• Isopropyl Palmitate
• Laureth 4
• Lauric Acid
• Linseed Oil
• Mineral Oil
• Octyl Palmitate
• Octyl Stearate
• Oleth-3
• Sodium Chloride