There are a few ways that you can adopt to reduce the dark circles around your eyes. While not all these methods will work for one individual, you can try a few and watch out for its effects.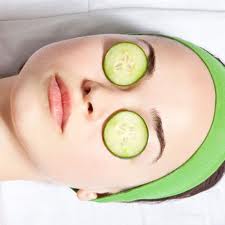 The first method is by applying eye cream containing vitamin K and retinol. Dark circles around eyes is often caused by deficiency in vitamin K. Selecting eye cream with vitamin K and retinol can help reduce puffiness and discoloration as both these ingredients act to combat these two factors. Long term daily use will have its greatest effect.
Apart from that, you can use a concealer to help cover the dark circles around eyes. Remember to use a concealer that matches your under eyes.
You could also try a skin patch test. Before using cosmetics, try to skin patch test first. Stop using anything that irritates the skin, causes rashes or makes your eyes sore or watery.